Published 26 Jun 2015 by NZIHA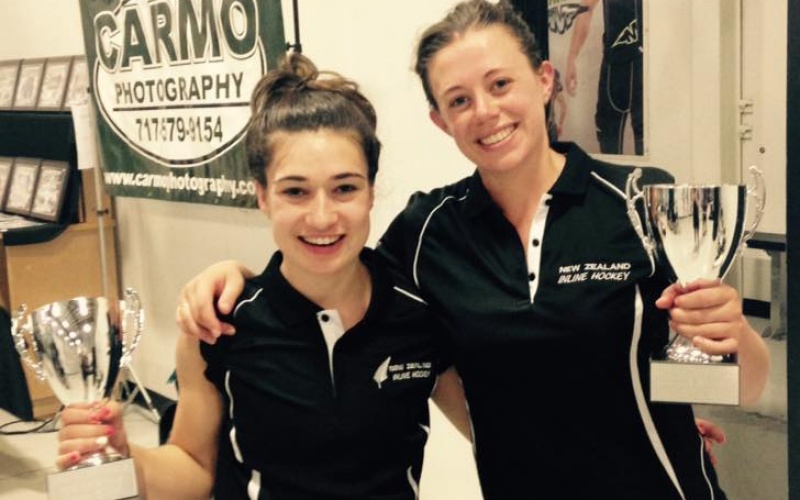 The NZ teams at Narch have had a very busy ten days with competition across all grades at Huntington Beach, and training camps and games against local teams at Irvine.
A huge thank you to our coaches, Bevan Varney, Matt Chan and Corey Down along with our Chef de Mission, Pete Shields (and also Senior Men manager) Jenny Henry, Team Liaison and manager of Junior Men, Jo Shields who has managed Senior Women through sickness and games and Nicole Grimme , manager of the 21 & Under team.
Some very close games and some good results. The Senior Women placed third overall in the Gold division after a countback of all games played and received a bronze medal. Kendra Manning won the Women's Goalie Skills competition and Aljali Thakker took the Fastest Skater award.
The Senior Men achieved good results against the Pro and Platinum teams, close games and came away with an 8th placing overall.Lewis Taiapa was interviewed by organisers. his interview can be found here:
Narch Blog with Lewis
The 21U and Junior Men continue in their divisions with some good results. More to come once they have completed their series of games.
Thanks to Bernard Scott who has provided some photos of the players in action.
All the game statistics can be found following this link:
NARCH Stats (search out the team names within the division headers and click it)
Click on an image to enlarge: