Published 25 Jul 2016 by GM - Operations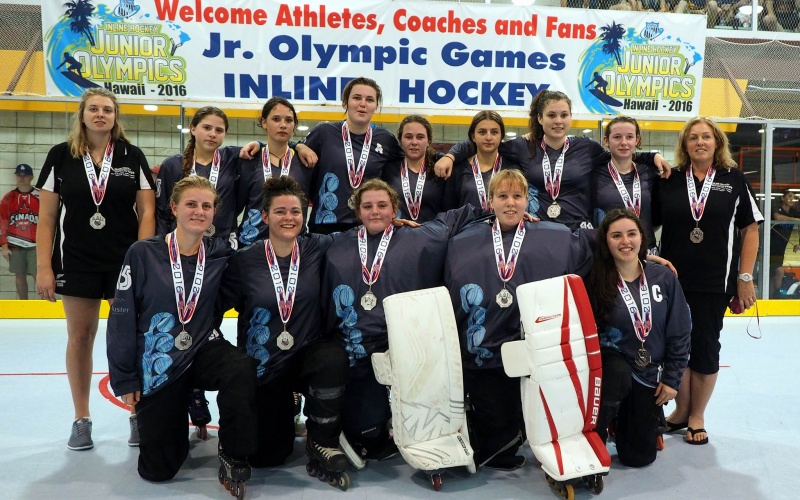 The New Zealand teams in Hawaii have had a very successful championship with the International Divisions and Junior Club Divisions now completed. Gold medals went to NZ Masters and NZ 14U Girls. Silver presented to 18U Girls and Bronze to 23U in both the 23U and Senior Divisions. 14U, 16U and 18U finished 4th overall.in the International Division.
Congratulations to all involved, the teams have come together and played admirably, using their skills and team work to their advantage. There are lots of photos posted to Facebook, thanks to several parents but also a huge thank you to Gordon Tam who not only stitched and patched but also took time to take some great photos of the action.
We sincerely thank all team officials involved, with a special mention to Alethea Stove, who has been in constant contact, met with teams, officials, coaches, sorted issues and supplied information to orgsanisers and "home base" as required. Thank you for the huge commitment and hours spent ensuring the best outcomes for our members while on tour.
The AAU Championship continues with 16U, 18U, 23U and Masters today in the Club Division. Best wishes for the next few days of games. The majority of the 14 U teams are now on their way home.
UPDATED
The AAU Championships finished on a high note with the New Zealand teams bringing home more medals. 16 & Under placed third, 18 & Under Boys placed 4th, Masters won Gold, 18 & Under Girls won Gold and the 23 &Under team won Gold in the Senior Silver Division. A very successful "tour of duty" - congratulations to all.
Click on an image to enlarge: