Published 22 Mar 2017 by GM - Operations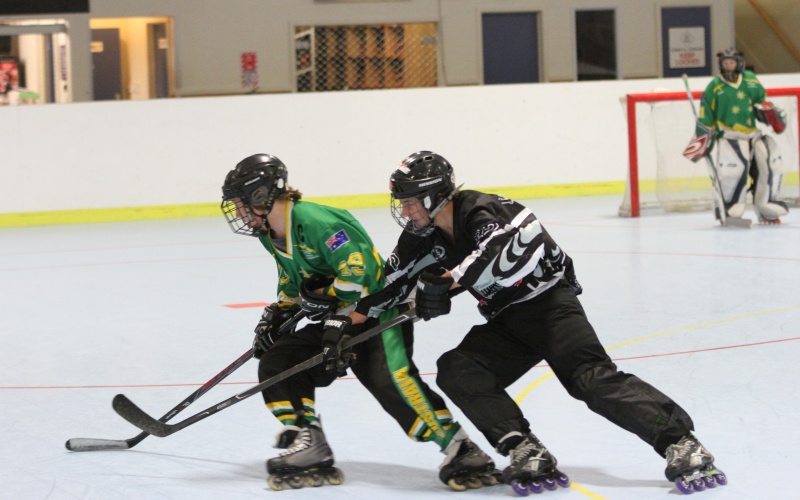 Oceania Event Dates April 18 (training) and 19 - 21 (championships)

Inline Hockey New Zealand are pleased to announce the New Zealand teams to compete at Oceania Inline Hockey Championships being hosted by Inline Hockey New Zealand in Hamilton in 2017. The venue is the Hamilton Inline Hockey Club rink on Old farm Road, East Hamilton.
Oceania Game Schedule Released (April 12)
Event Poster in PDF here
March Camp Schedule (removed)
Special Notice for NZ Veterans Team
With regret, we have been advised by Inline Hockey Australia that they will not be sending a Veterans team to Oceania in April. This is extremely disappointing for our team after commitments have been made to trials and training camps.
Information will be circulated to players directly via Mail Chimp and Managers providing more details for Oceania as the event draws closer.
Camp Dates and Times can be found following this link. (released Jan 10)
Masters and Veterans teams should only commit to refundable airfares and accommodation at this stage as we are waiting on Skate Australia to provide final confirmation.
Update: Masters are now confirmed. 
Please sign up for our bulletin service to receive information directly to your inbox. Follow the link here
Members within our inline hockey community interested in being considered for team manager roles should apply by email to nz.inline@gmail.com providing details of team(s) being applied for and giving details of experience in this role. Police vetting may be required.
Team lists are here. These will be emailed to clubs and posted to the IHNZ facebook site.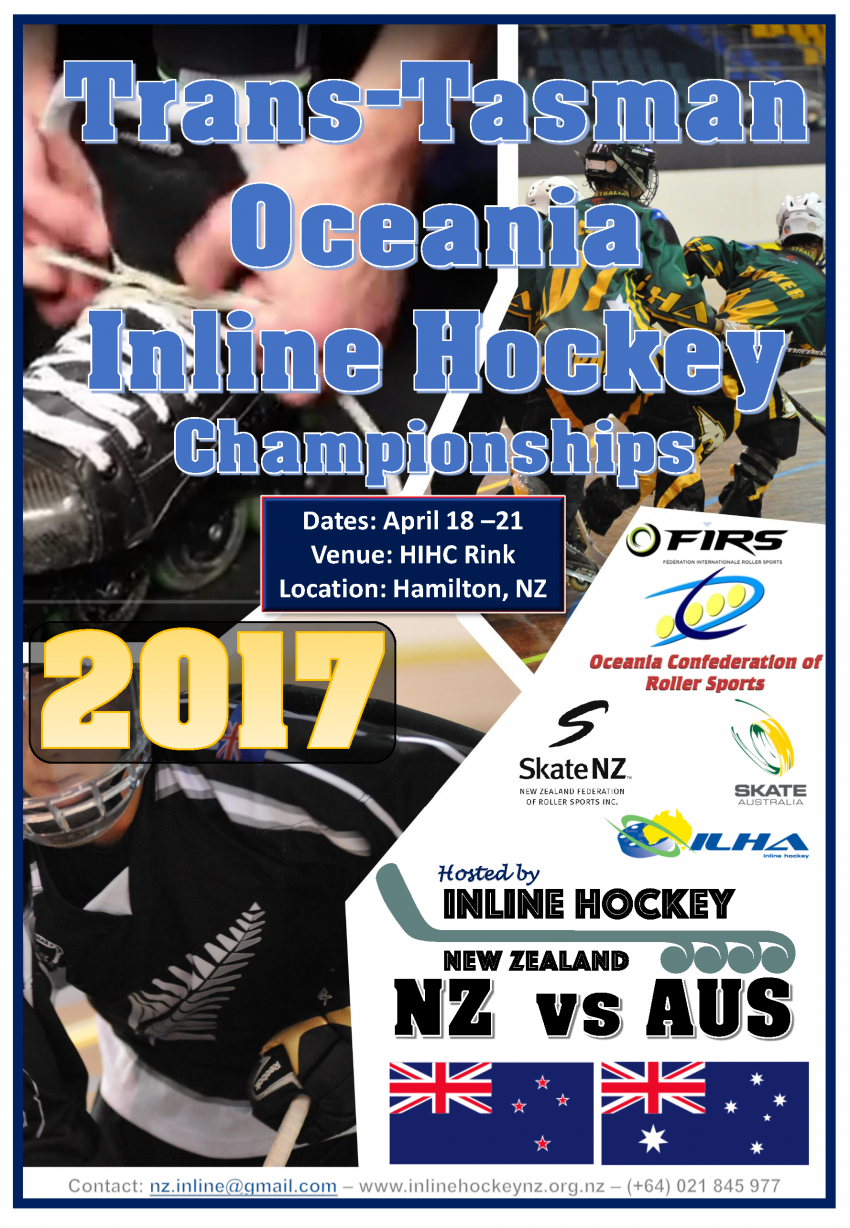 Click on an image to enlarge: